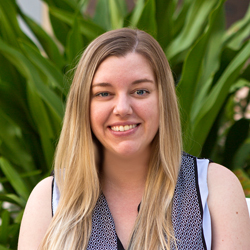 "To all who come seeking planning help, Welcome!"
My friends and family will tell you, I am the "Disney Expert" LOL.  I am obsessed with all things Disney!  I love the rides, the smells, the music, the food, the fireworks, the glitter, Figment and most importantly – making memories!
I have been lucky enough to visit Walt Disney World once or twice a year since I was a sparkly, 5 year old, princess.  My dad was the one on vacation who never put that clunky camcorder down.  Thankfully though, I now have all of those memories on tape (VHS) and I still watch them regularly, 25 years later!  They never get old and they bring me right back to the parks! "And although there have been a few changes over the years, everything still revolves around the same theme, and that's Progress!"
Today, I am a graduate of Disney's College of Knowledge and am enjoying every minute of being a Travel Agent specializing in Disney Vacations!  I am also the Director of Sales for a hotel here in Philadelphia.  While, I can only dream that it is the Polynesian Resort I work for, this experience has given me a ton of hospitality and customer service skills – which really shine through when I am helping clients plan their vacations.
I was also recently engaged in front of Cinderella's Castle in September of 2015 and my amazing fiancé and I are now planning our Disney Fairytale Wedding!  If only they allowed cats in Disney so that our Willy "Boo" Wonka could come! LOL, ok I am not that crazy – I promise??
In all seriousness though, the memories created at Walt Disney World are some of the most magical memories you will have with your family.  My wish is to help every single one of my clients, and their families, create memories that will last them a lifetime as well.  Feel free to reach out to me with any questions that you might have!  I look forward to hearing from and working with you soon!  "There's a Great Big Beautiful Tomorrow!"
Contact Lisa today!
Lisa@StorybookDestinations.com
1-267-949-6660