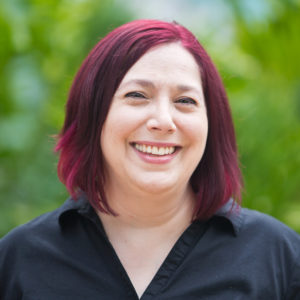 Who would have predicted that a 2nd Grade member of the Royal Court at Federal Hill Elementary School would one day make a career of inspiring others to discover a magical kingdom?  I guess my preparation started early!
When I am not managing the office for Storybook Destinations, or planning custom vacations for my clients, you can find me traveling with my charming husband Richard (a/k/a Grumpy) and our two imaginative sons Jachin and Noah, chasing after 2 and 3 year olds in Sunday school, or braving the petri dish called elementary school to volunteer.
As a Certified Travel Associate since 2008, I plan memorable vacations for clients who want to immerse themselves in their vacation story. Whether it is relaxing on a Caribbean island at a Sandals or Beaches Resort, basking in the luxury of a cruise, or embarking on a journey to Walt Disney World, Disneyland, Disney Cruise Line, Aulani, or an Adventures By Disney locale, I am able to assist with planning every facet of your vacation.
I work with clients ready to shed the monotony of daily schedules and immerse themselves in a unique and memorable destination.  My focus is on creating a stress-free escape.  "Together we can write your next fairy tale."
Contact Jenell today!
Jenell@StorybookDestinations.com
1-443-968-2203