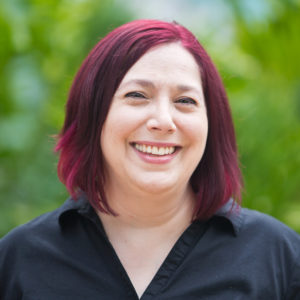 Who would have predicted that a 2nd Grade member of the Royal Court at Federal Hill Elementary School would one day make a career of inspiring others to discover a magical kingdom?  I guess my preparation started early!
When I am not managing the office for Storybook Destinations, or planning custom vacations for my clients, you can find me traveling with my charming husband Richard (a/k/a Grumpy) and our two imaginative sons Jachin and Noah, chasing after 2 and 3 year olds in Sunday school, or braving the petri dish called elementary school to volunteer.
As a Certified Travel Associate since 2008, I plan memorable vacations for clients who want to immerse themselves in their vacation story. Whether it is relaxing on a Caribbean island at a Sandals or Beaches Resort, basking in the luxury of a cruise, or embarking on a journey to Walt Disney World, Disneyland, Disney Cruise Line, Aulani, or an Adventures By Disney locale, I am able to assist with planning every facet of your vacation.
I work with clients ready to shed the monotony of daily schedules and immerse themselves in a unique and memorable destination.  My focus is on creating a stress-free escape.  "Together we can write your next fairy tale."
Contact Jenell today!
Jenell@StorybookDestinations.com
1-443-968-2203
Client Testimonials for Jenell:
I have been working with Jenell for many years and many trips to Disney World. She has always been great to work with, extremely knowledgeable and absolutely fantastic in planning our vacations.She has gone out of the way to assist us. Just one example: my oldest daughter loves Disney. She has always wanted to attend the Mickey's Not So Scary Halloween party. Last year, I took her to Disney specifically for this event and Jenell, as always, planned out trip for us.  Well, we happen to be there during Hurricane Matthew.  My daughter was so upset when we were standing in the park, 10:00pm, and told that the party was cancelled the following evening. Jenell was absolutely terrific. I emailed her and she got back to me that night (even with how late it was), extended our stay and got us tickets for a party a few days later. It just shows her dedication and she really does a terrific job.
-Harry
I recently went through your booking agency to plan a trip to Disney. First, I would like to commend your business. Having gone to Disney, and being in charge, planning everything is extremely stressful. But having an agent and agency do it for you is so helpful and almost removes the burdens and stress.
Secondly, I wanted to pass along a giant kudos to your agent Jenell. She has been extremely patient, extremely knowledgeable, helpful, and willing to help with whatever requests we asked for. To say that I had complete confidence in her suggestions is an understatement. She woke up early to help with all of our bookings and got everything we asked for. I can legitimately say that she has made this process fun and stress-free. Something that Disney planning is not.
I have also, recommended your agency and Jenell to friends that are looking into going to Disney. We hope Jenell and the agency will be able to help us with any future trips that we have.
– Ryan