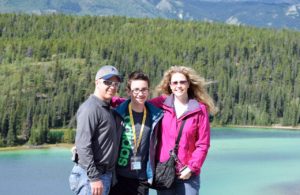 "If you can dream it, you can do it"
I'm here to help make your Disney dreams come true!  My parents first brought me to Disneyland when I was just a baby and from the very beginning I was totally mesmerized.  I'm a proud military brat and my father was in the Air Force and my mother worked as a civilian for the US government.   After we moved from California, we headed to Florida which meant more Disney for me when I was younger!  I still remember those special times with my family and going to Walt Disney World.  After we left Florida, my dad was re-assigned to Germany and that officially started my love for traveling.  While living in Germany, we traveled to many places in Europe and then later we ended up moving to Italy where I graduated high school in Vicenza.  I essentially grew up in Europe and have returned many times and Europe will always be special to me – just like Disney is!
I remember when I took my son to Walt Disney World for the first time and the look of sheer joy, wonder, and amazement on his face is forever etched in my heart. One of my greatest joys in traveling has been to experience Disney through the eyes of a child but I've also traveled to Walt Disney World and sailed with Disney Cruise Line as an adult only.  I truly have a passion for wanting to help others capture special memories during their Disney trips and vacations and will work hard to create that for you.  I have a strong attention to detail as well as a strong desire to make the planning easy for my clients.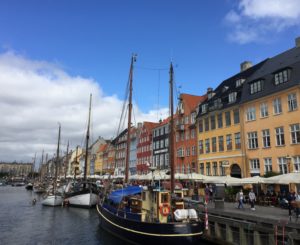 I am a Platinum Castaway Club member on Disney Cruise Line and have sailed on all four ships a minimum of 2-3 times and cruised to the Eastern and Western Caribbean, Bahamas, Alaska (twice), Europe (Norway/Iceland/Scotland), NYC/Canada, and the Mediterranean cruise this past summer! I have stayed on almost all decks, mid/forward/aft and love all things Disney Cruise Line. I've been to Walt Disney World every year since 2008 (and of course went many times when I was younger) and have traveled during the different seasons and holidays.
Next up on the planning list is our trip to Disney's Aulani Resort and Spa for summer 2018! I'd love to help you and your family plan a magical vacation somewhere, anywhere! 🙂 I am a graduate of The Travel Institute and Disney's College of Knowledge and my goal is to make your vacation magical by taking care of the details and allowing you to actually enjoy and relax during your vacation. "If you keep on believing the dreams that you wish will come true."
Contact Heather today!
HeatherJ@StorybookDestinations.com
1-336-324-7275
Client Testimonials for Heather:
Heather J was a wonderful and magical help planning my last Walt Disney World vacation end April 2016 till mid May 2017. With a lot of passion and positive vibes she helped super quickly and unproblematically with every question and problem, even me as a 13-year long Walt Disney World expert myself, who stuck in a four year vacation break (2014-2017). Heather J provided professional help, even with all the new questions and stuff I missed out the last years like Magic Bands and Fast Pass+.
I am an international and solo traveler from Germany as well. It was very impressing, how often Heather J called the Walt Disney company and spoke to Cast Members there, just to make sure about every question and every little thing, which wasn't clear or what we both weren't sure about. It was a pleasure to book the hotel room at the Pop Century for 21 nights with Heather J's help. Everything worked out very smooth, easy and without any issues.
I'm very happy and grateful to found Heather J as my knowledgeable travel agent. It was a pleasure to book with Storybook Destinations and especially Heather J. I can't wait to plan and book together my next Walt Disney World vacation, hopefully real soon and for many years to come. – THANK YOU SO MUCH -.
– Vanessa
Dear Heather, just wanted to send you a note to say thank you for making our trip to Disney one that we will never forget. I truly appreciate how you took the time to explain the process and booked it for us. And a huge thank you for helping me at the park, I can't believe the whole system crashed! Your advice was invaluable and it helped us navigate the wonderful world of Disney. We can't wait to go back. You helped create memories that will last a lifetime and for that I'm truly grateful. Thank you!
– Patty